ENTRY  INFORMATION 
USPS mail entries postmark by Friday, September 24th 
Online entries close Monday, October 4th  @ 11:59 PM PDT
Online changes close Friday, October 15th @ 11:59 PM PDT 
Online ENTRY PORTAL:    

Entry Fee — $17.00 per animal
Fur classes — $8.50 per animal
+ ARBA exhibitor fee — $10.00 per exhibitor
 CATALOG
DIGITAL and/or PRINT available to order:    

PARKING  PASS 
"Parking Passes will only be available for purchase AT the Crossroads Rabbit & Cavy Shows booth during the Convention. There will be no early sales of the Parking Passes this year. You will need to pay a one-time fee to enter the fairgrounds for check-in." 
HEALTH  CERTIFICATES
ARBA President Hayhow - Health Certificate Statement @ 3.3.21
"A conversation today with the office of the State Veterinarian in Kentucky confirmed that the State of Kentucky will not require a health certificate (CVI) for rabbits to enter the state and to be exhibited at the 2021 ARBA Convention and Show in Louisville, Kentucky. Unless there is a major change in the status of RHDV in the USA, this is their policy.
If there are severe outbreaks they may consider restricting animals from isolated areas. Please note that the major concern is the wildlife folks as previously some hunting trials in Kentucky were conducted using wild rabbits from the western part of the USA. They are working to stop these activities.
Thus, at this time the State of Kentucky indicated that RHDV has no impact on our plans for an ARBA Convention and Show in Louisville, Kentucky in 2021."
"If you are coming from a state with restrictions due to RHDv2, you are required to have health certificates ready to be presented at check-in."
"OFFICIAL"  COOP  SIZE
 Britannia Petite, Dwarf Hotot, Netherland Dwarf, Polish
HOLE  SIZE:  15" x 14"
DOOR  SIZE:  
7 ¾" x 7 ¾"
 COOP  SIGNAGE  OR  DECOR
"Only business cards or small advertisements that do not exceed 4
″
 x 6
″
 x 1/4
″
 thick are allowed on a coop provided they are removed after the exhibition. Any other signs, banners, curtains, yarn, bells, wood, or any other items will be removed by show staff and discarded."
 NETHERLAND  DWARF  AUCTION  CONSIGNMENTS

AUCTION  QUESTIONS? 

 LINKS  to  ADDITIONAL  CONVENTION  INFORMATION

Official 2021 ARBA Convention Website

Crossroads Rabbit & Cavy
Shows Facebook Page

Facebook:  General
Sales & Transport Group

 

Facebook:  Netherland Dwarf
Sales & Transport Group

SCHEDULE

FRIDAY  —  September 24

Mail-in entries postmark cut-off

MONDAY  —  October 4

Online entries close @ 11:59 PM PDT

FRIDAY  —  October 15

Online changes close @ 11:59 PM PDT

FRIDAY  —  October 15

ANDRC Awards Banquet Reservations
MUST be RECEIVED by this date

THURSDAY — October 21

SHOWROOM  OPENS

6:00 PM

No animals accepted before 6:00 PM
Showroom open 24 hours until Saturday
FRIDAY — October 22
EXHIBITOR  ARRIVAL

Showroom open 24 hours

SATURDAY — October 23   

CHECK-IN  CLOSES

3:00 PM
6:00 PM
9:00 PM

Animals checked-in & substitutions done
Animals must be cooped
Showroom closes

SUNDAY — October 24

JUDGING  BEGINS

6:00 AM
8:00 AM
9:00 AM
10:00 PM

Showroom opens
OPEN judging begins
YOUTH judging begins
Showroom closes

MONDAY — October 25

JUDGING  CONTINUES

6:00 AM
7:00 AM
3:00 PM
5:30 PM

Showroom opens
Judging continues
Rabbit Best in Show judging
Showroom closes

TUESDAY — October 26

PRESENTATIONS & MEETINGS

7:00 AM
8:00 AM
10:00 AM—11:30AM
11:30 AM—1:00 PM
3:00—5:00 PM
6:00 PM
6:00 PM
6:45 PM 

Showroom opens
Rabbit COD Presentations begin
ANDRC Membership Meeting [Room W3] 
ARBA General Membership Meeting [W1]
USDA Veterinarian available
Showroom closes
ANDRC Awards Banquet room opens
ANDRC Awards Banquet buffet begins
WEDNESDAY — October 27
CHECK-OUT  — Don't be Late
6:00 AM
7:00 AM


12:00 PM

Showroom opens
Release of animals begins
Showroom closes

Please √ back

Additional info will be added as available

ARBA Schedule 

Additional details available:    


VENUE
KENTUCKY  EXPOSITION  CENTER

937 Phillips Lane, Louisville, KY  40209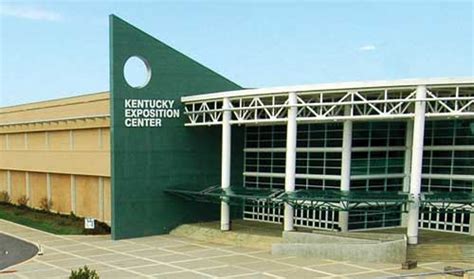 OPEN  JUDGES

YOUTH  JUDGES 

Drew Bliss  [MI]
Michael Franke  [TX]
Pam Jones  [MI]
Gail Krall  [TX]
Michelle Wojcik  [WI]


Doug Covert  [MI]
Everett Hopper  [PA]

SHOW  COMMITTEE

QUESTIONS  E-MAIL:
jeremy.r.collins@gmail.com

Chairman & Open Superintendent
Youth Superintendent
Breed Secretary
Banquet & Awards

Jeremy Collins
Jodi Adams
Janet Forrest
Gary & Susan Smith
ANDRC  AWARDS  BANQUET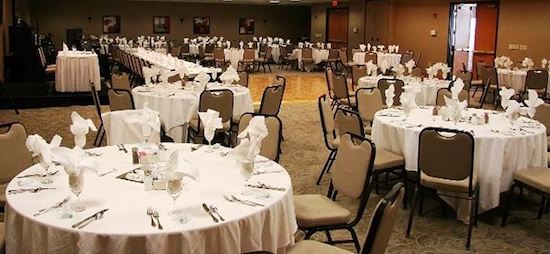 WHERE

WHEN 

Hilton Garden Inn Airport
• Triple Crown Ballroom •
2735 Crittenden Drive
Louisville, KY  40209

Tuesday, October 26
Doors open @ 6:00 PM
Buffet @ 6:45 • Awards to follow
Cocktails available from hotel bar 

PRICE 

RESERVATIONS 

 $37 per Adult
$15 per Youth, ages 3-12 

 MUST be made in advance —&—
 be RECEIVED by October 15 

PAYMENT  BY: 

MAILED  TO: 

Check or Money Order
made payable to:  SDF 

Susan Smith
864 Barkers Creek Road 
Whittier, NC  28789

QUESTIONS ?

naturesnook@frontier.com
call/text  828.399.0050 


ANDRC  HEADQUARTERS  HOTEL
The ANDRC will 
NOT
 have a designated headquarters hotel for the 2021 Convention. Please plan on selecting and securing your own lodging arrangements. "
Expo Center/Airport"
 locations are near the showroom.
ARBA  CONVENTION
  HOTEL  &  CAMPING  INFORMATION

NEAREST  AIRPORTS

1.3 miles
5 min. to the showroom
101 miles
1 hr. 28 min. to the showroom
127 miles
1 hr. 51 min. to the showroom

175 miles
2 hr. 32 min. to the showroom

VISITORS  INFORMATION


OUR  AWARD  SPONSORS  —  Thank You!
These generous sponsors donated to fund the 2020 National Show awards. With the 2020 ANDRC National, 2020 ARBA Convention and 2021 ANDRC National canceled, their donations have been retained in reserve for the next scheduled National or Convention event.