Auction will be held at the 
2023 ARBA Convention Show
in Louisville, Kentucky

Date and Time To Be Announced

in the Showroom
near the Netherland Dwarf cooping

~*~ 
Rabbits will be available for previewing 
 30 minutes prior to the auction
~*~


QUESTIONS  ?
Please review:

ADDITIONAL   QUESTIONS  ?

Contact Cole Simons @

simonsdwarfs18@gmail.com

1.507.686.0013

— OR —
Contact Laura Bruce @
ABSENTEE  BIDDING  IS  WELCOME

Please review: 


 
 Completed Absentee Bid Forms MUST
be sumitted to Cole Simons or Laura Bruce
PRIOR to the start of the Auction  
OUR  AUCTION  ALSO  HAS  ITS  OWN  FACEBOOK  GROUP



CONSIGNMENTS
Please contact Cole Simons or Laura Bruce at the e-mail provided,
on Facebook Messenger or in the showroom
to consign your rabbit to the Top of the Class Auction

•  Laura & Ruth's 4G  •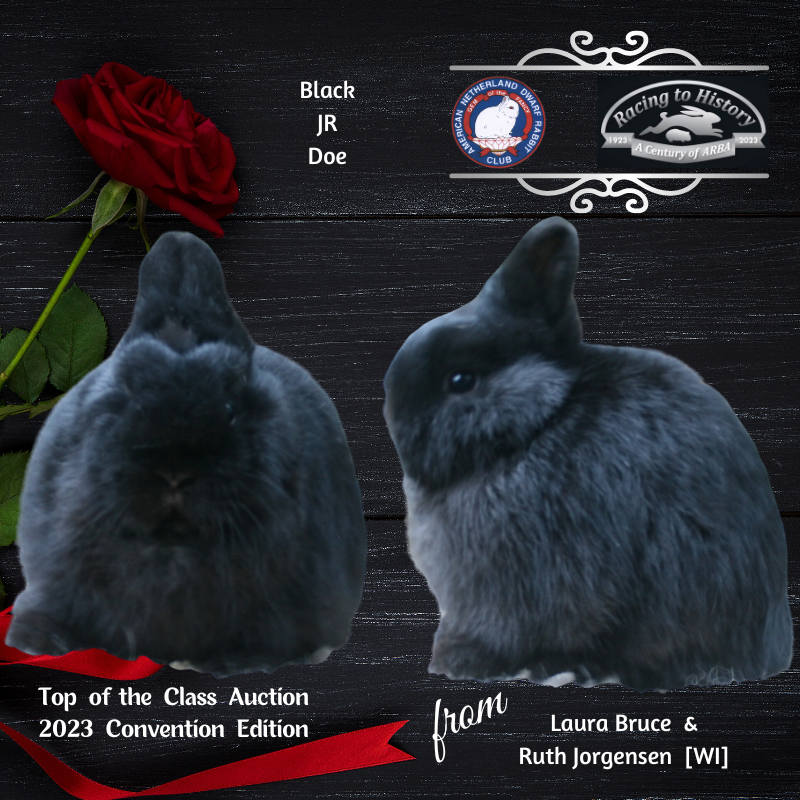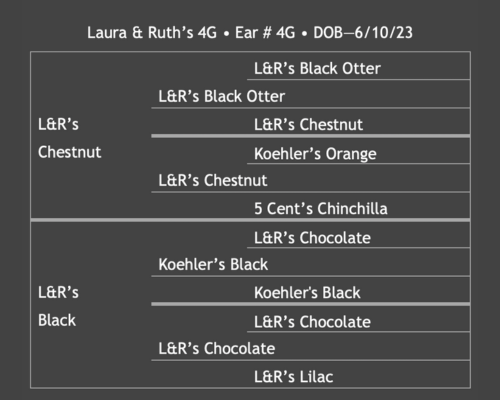 •  Bonne's IT1  •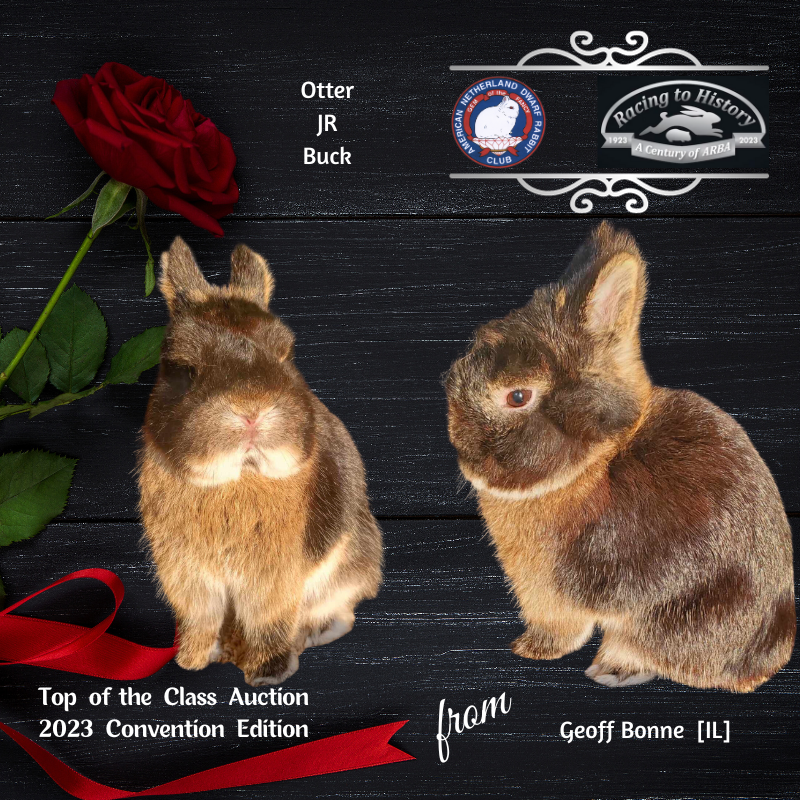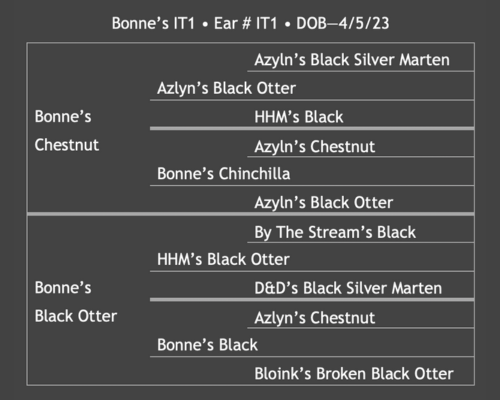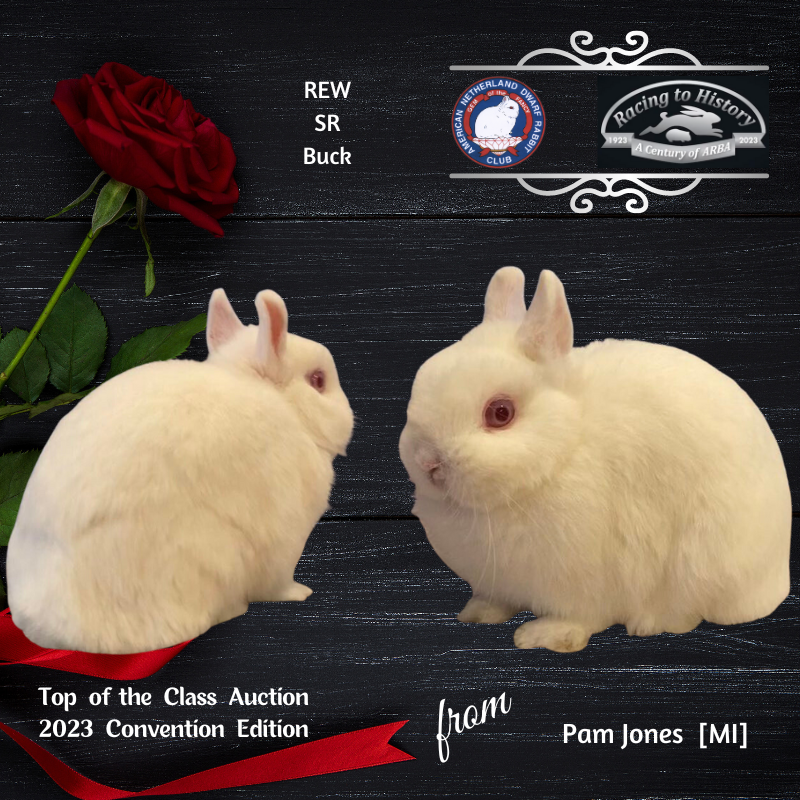 Consignor's Notes:

"Same  breeding as the BOS Variety at the 2022 Dwarf National."
DOB: 5/22/2022
•  3R's He's A Steel  •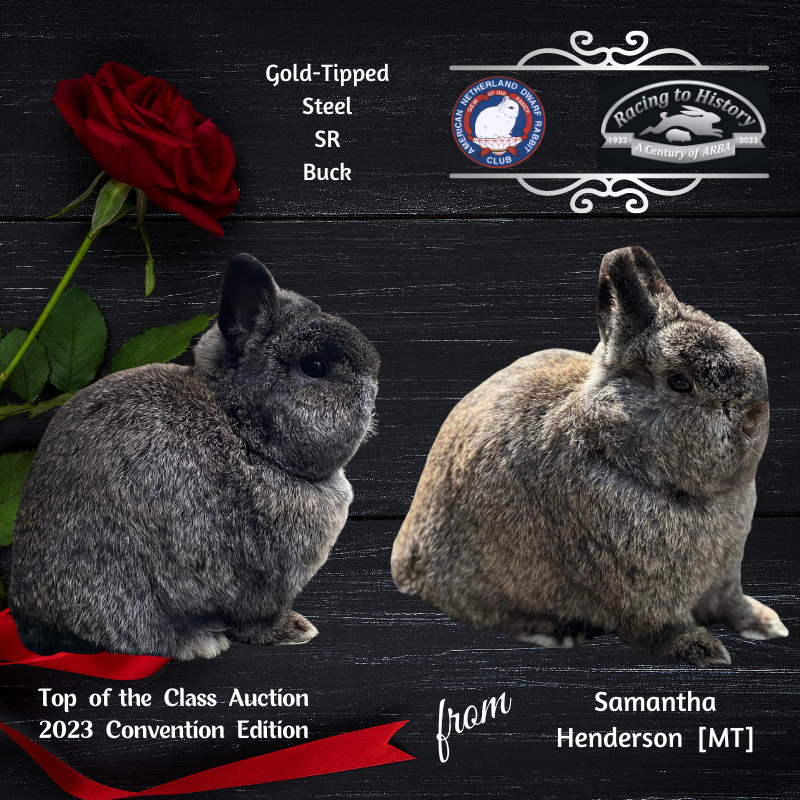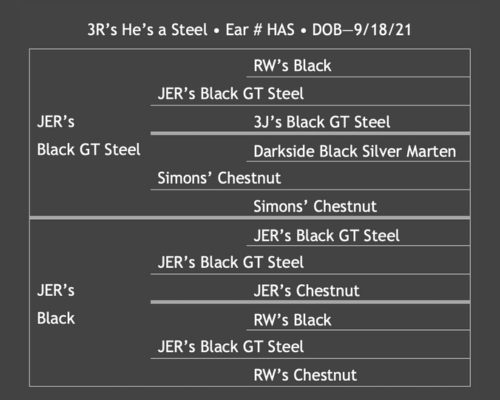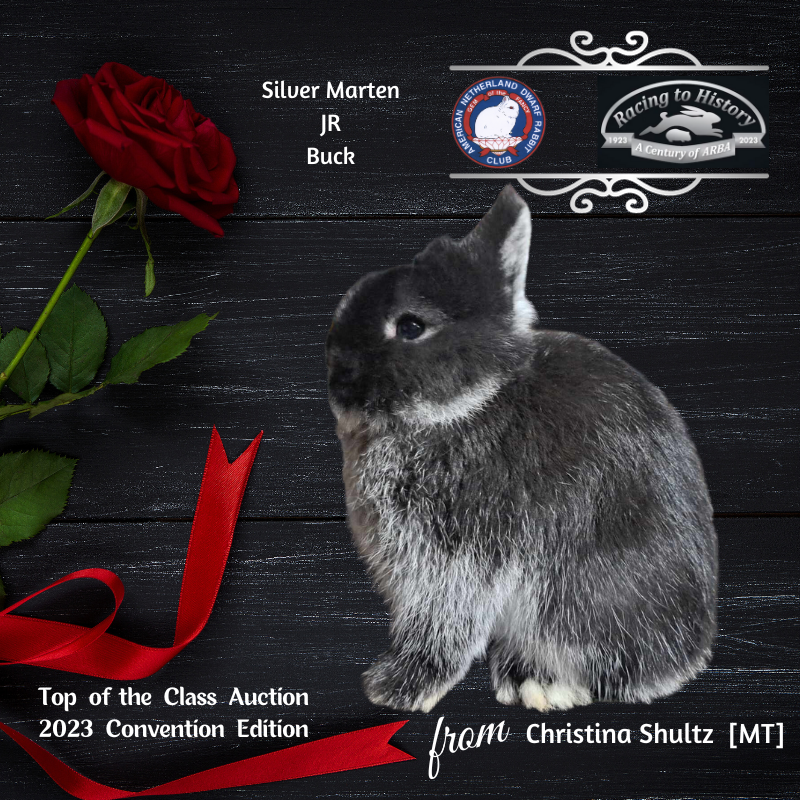 Consignor's Notes:

"11 weeeks old (in this picture). Out of 2 Black Silver Martens.
His dad was 2nd Place JR Marten at Convention last year."