A Silent Auction will be held in the showroom
near the Open Netherland Dwarf cooping area
and completed during the ANDRC Awards Banquet
at the 2018 ANDRC National Show
held in conjunction with the West Coast Classic
@ Reno, Nevada

Saturday, May 5th



Will you be consigning a "Top of the Class" ND to the auction?

Please send picture & comments to:
ANDRCwebsite@aol.com
Questions?

Please review:

Auction Guidelines


Want to bid but aren't attending the National Show?
Absentee Bid Forms must be received
no later than 8:00pm (MDT), Wednesday, May 2nd
Please review:

Absentee Bid Process   

Absentee Bid Form      



Additional Questions?

Contact ANDRC Auction Chairperson Heather Coin @
vezinohe@hotmail.com

Pictures & breeders comments for some of our early consignments: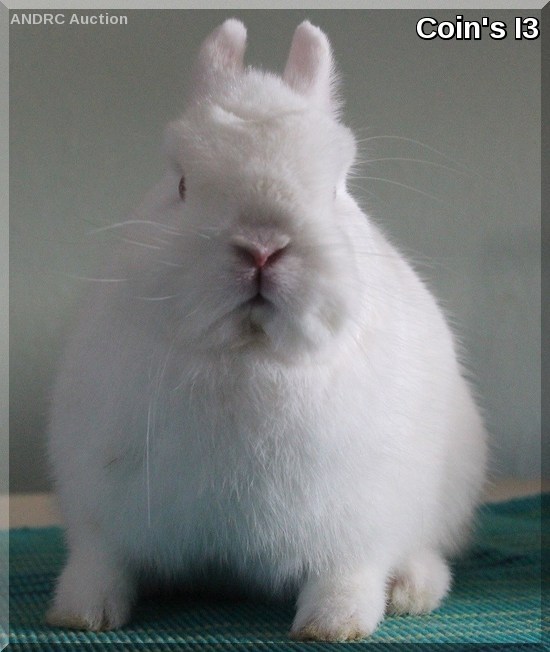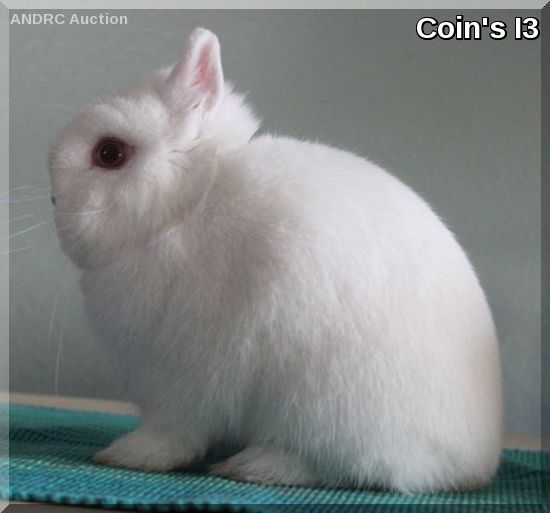 Coin's I3
Ruby Eyed White Buck
DOB: 11.20.17
Sire: Coin's HAM
Dam: P.A.'s JAL
Consigned by:
Jason & Heather Coin of Colorado
 Breeder's Comments:
"Coin's I3 is a young buck that will not grow to be an overly large buck.
He will stay a good size for showing, and should make some nice babies.
He is a mix of the old REW line on his mom's side, with some of our
color crossed REW line on the top side. We enjoy supporting the auction,
and hope that this last minute find will also help support someone's
breeding program. See you all in Reno in just a few short days!"
~ The Coins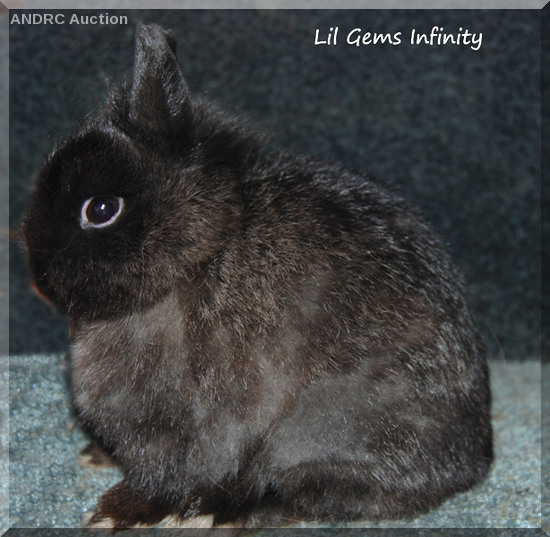 Lil Gems Infinity
Seal Doe
DOB:  7.4.17
Sire: Reese's R10 (2 legs)
Dam: Lil Gems Fiat
Consigned by:
Kelly Selzle of Idaho
Breeder's Comments:
"Infinity is a nice show type doe. She has well furred ears, good depth,
width, a nice top line and is full to the table. She weighs 2#2. She
just weaned a litter of 2 kits and is ready to enter your breeding
program. Paired with a REW or Himalayn buck, you will get
beautifully colored Siamese Sables every time."

Lots-a-Hop's Zathura
Siamese Sable  Buck

DOB:  1.27.18
Sire: Shadowland Zorba (1 leg)
Dam: Lots-a-Hop's Powder (Reg. GC, 5 legs, 1 BOSB,
dam of 2015 ARBA BOV Sable Marten)
Consigned by:
Lisa Reiley & Nathan Slaven of Oregon
Breeder's Comments:
"Zathura is a nice show typed buck. We only decided to part with him
because we are keeping his littermate sister and have several nice half
siblings. He shows a lot of promise especially now that he's working
out of his ganglies. He has tiny ears, his body just needs to catch up." 

Lots-a-Hop's Ronan
Sable Point Buck
DOB:  12.29.17
Sire: Lots-a-Hop's Groot (Reg. GC pending)
Lots-a-Hop's Doba (Reg.)
Consigned by:
Lisa Reiley & Nathan Slaven of Oregon
Breeder's Comments:
"Ronan is a smooth clean colored buck. He has well rounded ears and
very promising type overall. He has a lot of maturing left to do, so if
you like him now, I'd expect you'll like him even more as he comes into
himself. His entire litter has outstanding type and color, and it has been
really hard to decide to let any of them go. He is double Lots-a-Hop's 
Bark Beetle bred (Reg. GC, 6 legs, BOV Sable Point ARBA 2015, sire to
multiple 1st place ARBA winners 2015-16 and BJrOV 2017). If you are
looking to have a good start or addition for a Sable Point program,
he'd be a good contribution."